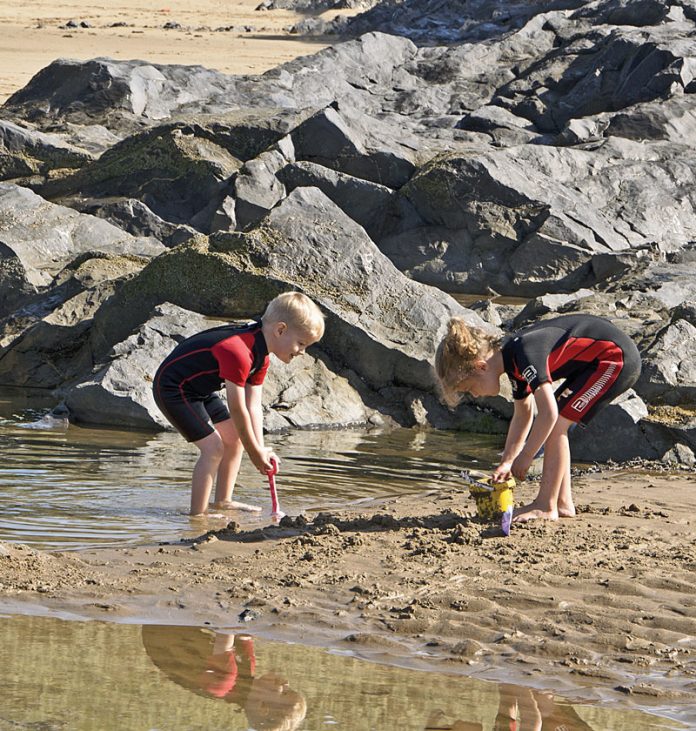 Rock collecting for kids is like going on a treasure hunt with the added bonus of playing in the dirt. You never know what you might find! Here's how to get started.
Tools of the Trade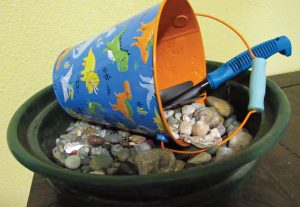 Cool tools make everything more fun. Most tools can be found at your local dollar store, so you don't need much money. Garden trowels are great for digging and they're sturdier than plastic sand shovels. Bigger hands might benefit from a camp shovel or mini garden shovel. Other items you might want to include:
Beach pails
Easter pails
Totes or anything with handles
Colander or sieve
Sand scoop
Rock hammer
Safety goggles
Read Up on Rocks
Books about rocks are the best way to get started and could be considered a must-have. Of course, online research is perfect for this too!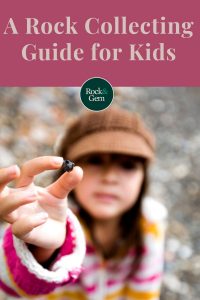 Field guides with pictures of rocks will help identify your finds. Golden Guides (R) are available in tons of subjects including rocks, minerals and even fossils. Some of these guides are older but are still available on Amazon or in used book stores. Peterson Field Guides® and the National Audobon Society® are top-notch and both also have guides on this subject.
If you want to dive in more, there are lots of books about geology and earth science.
Safety in the Field
Never go hunting on your own. Always go with a buddy and, if possible, take a cell phone in case of emergency. Also, avoid dangerous places. Caves and abandoned mines may look fun, but they are often not safe. In fact, old mines can be filled with bad air you shouldn't breathe.
Tumbling Your Treasures
Put the rocks you find in a rock tumbler to make them sparkle. Tumblers are pretty easy to use, but you need an adult to help you. Here's a quick get-started list.
Choose rocks about the same size and hardness.
Rinse off the rocks.
Place the rocks in the tumbling container.
Add grit and water according to the instructions.
Close the lid.
Set the tumbler in a safe place and turn it on.
Check the tumbler according to the instructions.
Add more grit and water as needed.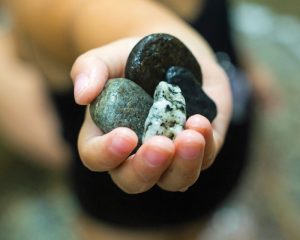 Be patient! Your rocks need to tumble for about a month. When they are done, store your shiny rocks in a container that shows them off. Clear plastic organizers with lots of little compartments or adjustable dividers work great.
Make a Science Journal
Grab a notebook and keep notes from your treasure hunts. Write where and when you found your specimens. Draw and color some pictures of your finds. Note facts like size and shape. Jot down anything else of interest. It's your journal, so have fun with it.
Happy rock hunting!
This story about rock collecting for kids previously appeared in Rock & Gem magazine. Click here to subscribe! Story by Moira K. McGhee.