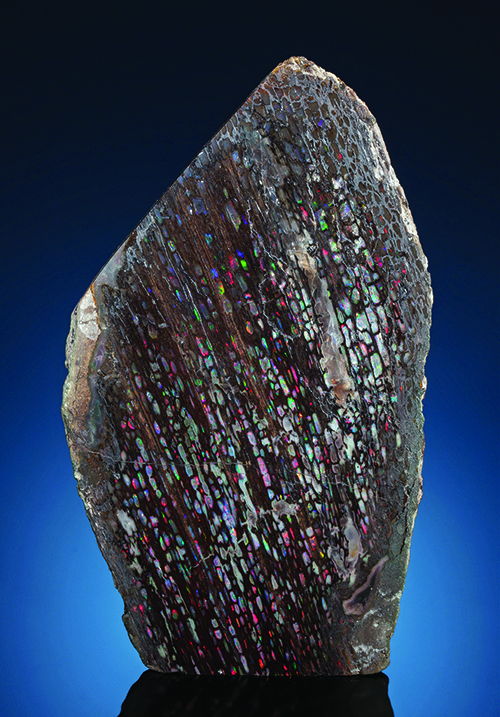 We're counting down the Top 10 photos published in Rock & Gem magazine over the last year.
#4
Precious Black Opal in Petrified Wood
The dark gray to black shade of this specimen is accented by flashes of color, which represent the spectral palette. Red is the primary hue of the accent colors in this piece that hails from the Virgin Valley in Denio, Nevada.
This specimen is one of six slices to be cut from an eight-pound piece of fossil wood. This example measures 7.64 x 4.5 x.025 inches and it was the featured Parting Shot in the June issue of Rock & Gem. The piece also sold for $7,500 during a 2014 auction presented by Heritage Auctions. This photo is courtesy of Heritage Auctions.
Stay tuned as we continue to count down!