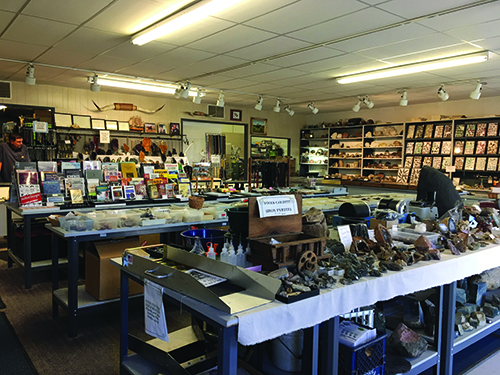 With rock shops serving as an important cornerstone of our community, we're asking you to share some information and a nomination, if you will, for your favorite rock shop. The shop can be a physical building or an online entity, but the majority of the items sold should be rockhounding and lapidary related.
HOW TO PARTICIPATE
Please submit a short explanation (no more than 250 words) about why you are nominating your favorite rock shop to be recognized. Please be sure to tell us the name of the shop and where it is located. Plus, your shop submission places you in the running to possibly receive a Rock & Gem 50th Celebration Prize Pack. Be sure to include your name and address, the name of the shop, the address, telephone number, and email, and if you have a photo or two of the shop, please include that as well. Submit this information by emailing Managing Editor Antoinette Rahn at arahn@beckett.com or send it via USPS to Rock & Gem c/o Antoinette Rahn 415 West Fulton St. #9, Waupaca, WI 54981.
DEADLINE DETAILS
The deadline for submitting your shop nomination is March 31, and the winner will be notified on April 5 and announced in a future issue of Rock & Gem. Plus, the shop nominations will be published in the Rock & Gem 50th Anniversary Commemorative issue.
PREORDER THE 50TH COMMEMORATIVE ISSUE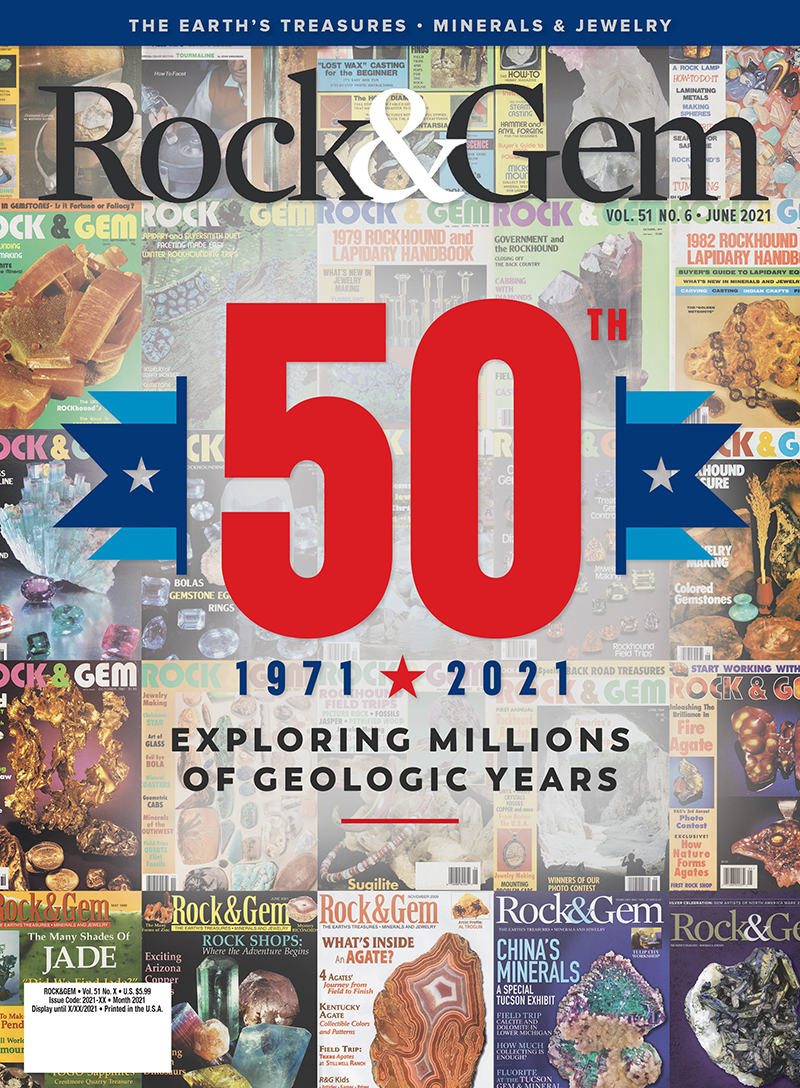 In recognition of the 50th anniversary of Rock & Gem, which we are celebrating all year long, we are producing a special commemorative issue. We're including reader submissions about favorite rock shops, best show memory, most diverse and largest collection of rocks, gems, minerals, fossils, and favorite piece of lapidary equipment within the variety of articles in the special issue, among many other topics.
The R&G 50th anniversary commemorative issue will be available in the middle of July, but if you take advantage of our current preorder offer, you can enjoy free shipping (to U.S. addresses) on orders received by July 1 AND a free tote bag (for the first 150 people to preorder). Preorders and payment are being taken over the phone by Managing Editor Antoinette Rahn at 715-721-0532 or Advertising Executive Tracey Alvarez at 972-490-5212. Starting May 1, preorders will also be taken online at https://www.beckettmedia.com/rng-50th-anniversary.