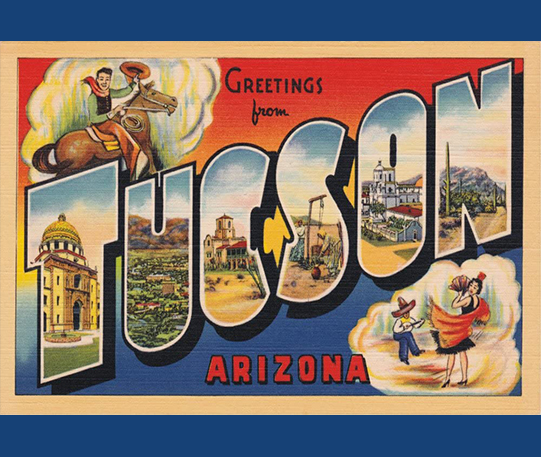 By Antoinette Rahn
It may sound a little cheesy, but when I was thinking about , I couldn't help but hear the song "Reunited" by Peaches & Herb. The lyrics may be talking more about reuniting after a breakup, but the first line of the chorus, "Reunited, and it feels so good," seems to be applicable to this situation.
The "spring Tucson events," for lack of another phrase, afford visitors various options to enjoy gem and mineral shows, with safety mandates and social distancing requirements in place. The majority of shows run through the fourth weekend of April 2021 and started or are starting this first full weekend of April.
**Be sure to check each respective show's website or social media feeds before traveling a distance to ensure operating hours and regulations.
April 7-18:
JOGS Gem & Jewelry Show: Tucson Expo Center, 3750 E. Irvington Rd.; www.jogsshow.com; info@joggshow.com; 213-629-3030
April 7-25
1801 Oracle Mineral Gem & Fossil Show: Sun Gemstone, LLC, 1801 N. Oracle Rd.; www.crystalclassics.co.uk; orders@crystalclassics.co.uk; 520-815-8286
April 8-25
22nd Street Mineral, Fossil & Gem Show: 600 W. 22nd St. (via I-10 Service Road); www.22ndstreetshow.com; heather@eonsexpos.com; 973-903-3256
African Art Village: 279 S. Linda Ave. (W. Cushing St.); search on www.facebook.com; mackcmc@aol.com; 520-869-7895
JG&M Expo: 601 W. Simpson St.; www.jgmexpo.com/tucson; info@jgmexpo.com; 520-203-8823
JG&M Expo (Michigan St.): 3300 E. Michigan St.; www.jgmexpo.com/tucson; info@jgmexpo.com; 520-203-8823
Pueblo Gem & Mineral Show: Ramada Tucson Conference Center, 777 W. Cushing St.; www.pueblogemshow.com; info@pueblogemshow.com; 310-586-6816
Main Ave Fossil & Mineral Show: 1202 N. Main Ave.; www.mainavegemshow.com; info@mainavegemshow.com; 520-889-1840
April 9-24
GIGM Show (Globex Gem & Mineral Show): Red Lion Inn, 222 S. Freeway Rd.; www.gigmshow.com; gigmshow@gmail.com; 520-251-1800
GIGM Show: Motel 6, 1010 South Freeway (Congress & I-10); www.gigmshow.com; gigmshow@gmail.com; 520-251-1800
GIGM Show: Quality Inn, 750 W. Starr Pass Blvd.; www.gigmshow.com; gigmshow@gmail.com; 520-251-1800
Mineral City Show: 516 & 532 Lester Street and 445 & 525 & 531 W. Plata Street; www.mineral-city.com; mineralcityshow@gmail.com; 720-318-8933
Tucson Showplace: 1530 S. Freeway Ave.; www.tucsonshowplacellc.com; tucsonshowplacellc@yahoo.com; 520-620-0007
April 10-18
G&LW Gem Mall: 4475 S. Country Club Rd. (Michigan Ave); www.glwshows.com; info@glwshows.com; 601-879-8833
G&LW Holidome: 4475 S. Country Club Rd.; www.glwshows.com; info@glwshows.com; 601-879-8832
April 10-24
The Big Gem Show: 475 N. Granada Ave.; res@hoteltucsoncitycenter.com; 520-622-3000