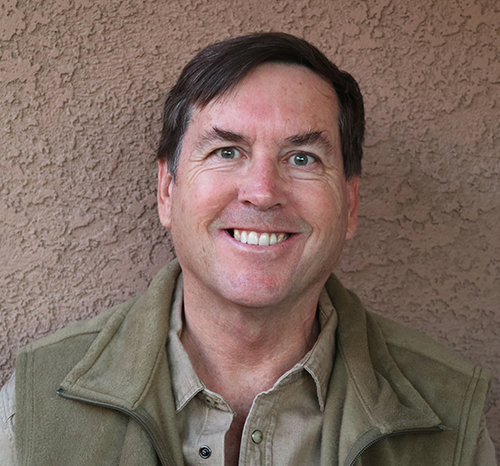 Editor's Note: This is an introduction to a new regular blog about the rockhounding travels of Thomas Farley, as he gathers materials for a book about rockhounding in the southwestern United States. 
By Antoinette Rahn
One of many things I adore about people with an interest in rocks, gems, minerals, fossils, and lapidary art, is a shared spirit for adventure.
Sometimes that manifests itself in physical rockhounding adventures to locales far and wide. Other times, it's represented in the display of a collection, photographs of nature taken and appreciated, stories told, specimens examined, and geological references read and read again.
Simply put, I believe there is a lot of ways to indulge in a spirit of adventure. One of the ways we're hoping to support that collective sense of adventures is to share travel tales and stories of excursions from Thomas Farley.
Traveling Tales of the Southwest
Thomas has been an outdoor writer and photographer for years, with articles appearing in Rock & Gem. Now, he is traveling the southwestern United States working on a book about rockhounding and prospecting in this region of the country. He's signed a contract with Adventure Publications, with his book slated for publication in 2020. With that, we'll be sharing posts and portions of posts penned by Thomas during his journeys, as a means of sharing in the spirit of adventure.
Before beginning with his posts, I thought we'd learn a bit more about this rockhound/photographer/writer.
Antoinette Rahn: Where do you call home when you aren't on the road? If you had to select one memorable place you've lived, where would it be and why?
Thomas Farley: I currently live in Las Vegas, Nevada. The most memorable town I lived in was Isleton, an isolated community of seven hundred located in the California Delta. Its small grocery store didn't accept coupons, you picked up your mail at the tiny Post Office, and if you had a problem at night, emergency dispatch would ask if things were serious enough to warrant waking up the police chief.
AR: How did you get into rockhounding?
TF: (It was) by way of gold prospecting. Prospecting from metal detecting to dredging.
Experiences Shape the Path of Excursions
AR: If you were to gift one rockhounding tool and one piece of advice to a new rockhound, what would it be and why?
TF: A green colored plastic gold pan, and encouragement to stay patient.
AR: What three people in history do you admire most and why?
TF: My Dad, first and foremost. The next is Jonas Salk, whom I was able to meet once as a young boy. And Edmund Hillary. For climbing a then impossible mountain, in a heavy sweater.
AR: What is one unexpected discovery you've made about yourself while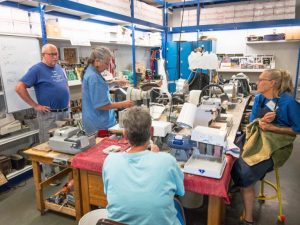 researching and writing your book?
TF: Staying organized among dozens of books, scores, and scores of loose paper and documents, and hundreds of photographs.
AR: If time and money were not an issue, what is one place you'd love to visit and why?
TF: I'd love to spend a few weeks in Oklahoma. I visited once while traveling across the country. Water appears after you get out of Texas. The land is lush in places and there is a strong tribal presence. For reasons I can't truly explain, Oklahoma calls to me.
AR: If you could tell your 15-year-old self one thing, what would it be?
TF: Personal happiness should never depend on others.
Look for more Rockhounding Road Trip reports.