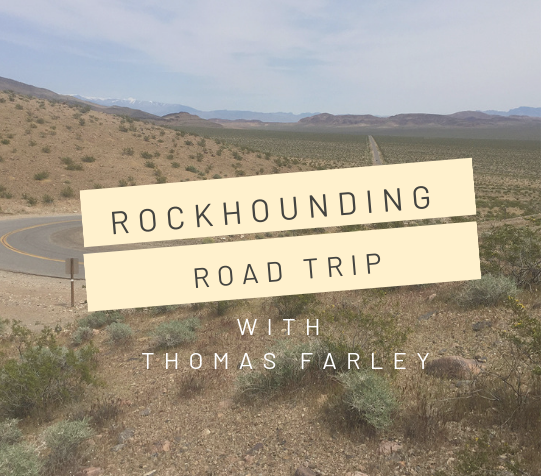 Editor's Note: This is the latest installment of the rockhounding travels of as he gathers materials for a book about rockhounding in the southwestern United States.
As Thomas Farley travels far and wide, he continues to share his adventures, which often include discovering destinations along the way, or stopping at locations he's heard about and hoped to visit. This blog post contains a few blurbs about some of the desert destinations Mr. Farley has written about lately. Plus, you'll find a link at the end of each blurb that will take you to the full post on Farley's site. Enjoy!
Seventy Years of Service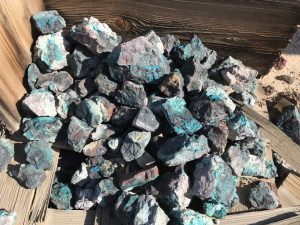 Wendi "Ace" Elkins, singlehandedly owns and runs Minerals Unlimited in Ridgecrest, California. It sits next to a Salvation Army thrift shop and is one the finest rock and mineral stores in the Southwest. Its been operating for seventy years, always family owned.
Read more about Ms. Elkins' must see shop >>
Finding Favor in Goldfield, Nevada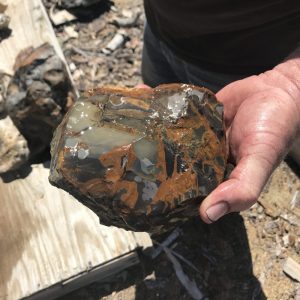 Bryan runs one of the Southwest's most interesting rock and gift shops (Bryan Smalley's Hidden Treasures Trading Company). His rock shop complex encompasses three buildings; don't leave until you look into all three. Bryan carries jewelry, much of it local, much made by himself, maps, books, cabs and slabs, and some rough
Read more about this fascinating Nevada shop >>>
Exploring Gemfield in Nevada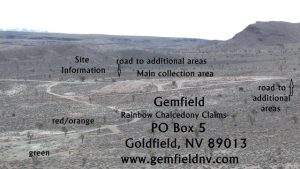 I've written quite a bit about the claims (Gemfield Gem Claims) at this site and also in the May, 2016 issue of Rock&Gem Magazine. Another name for the claims now seems to be "The Rainbow Chalcedony Claims."
(This area) is wild burro country. Antelope, too.
Read more about this claim site >>>