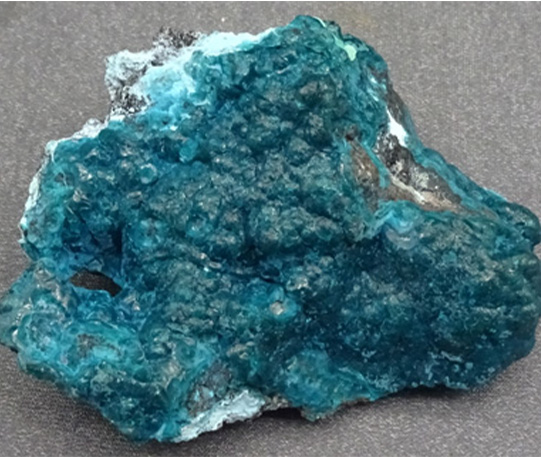 By Antoinette Rahn
Cornetite is a mineral wherein the word "b-e-a-u-tiful" is an apt description. It is well known and greatly appreciated for its rich and sparkling colors, often presenting in a deep blue, green-blue, or a lush shade of green.
It is an uncommon secondary copper mineral, hence the luxurious blues and greens, and it is often found in oxidation zones of copper sulfide ore bodies, as explained at www.geologypage.com.
Its locality is primarily the Democratic Republic of the Congo, most specifically the Star of the Congo (Kalakaluka) mine, which is located near Lubumbashi; additional prolific localities include the Kalabi and Lukini mines, both in the Katanga Province, Congo. The Lubumbashi region of the Democratic Republic of the Congo is the country's mining capital. It was founded in 1910, a year after the Kalakaluka mine began ore mining operations. The region is located in the southeastern tip of the Democratic Republic of the Congo, along the border with norther Zambia, according to the Encyclopedia Britannica.
The featured aesthetic cornetite specimen in this Mineral of the Week was mined in the Kalakaluka Mine (Star of the Congo), Congo. It is considered small cabinet size (9.7 x 8.1 x 3.8 cm). The specimen (featured at different angles within the photos presented) is on offer by Bob and Lisa Williamson and open to bids at mineral-auctions.com.
Although the Kalakaluka mine is still visited on occasion by locals looking for any remaining ore specimens, the copper mine is currently abandoned. It became a leader in cobalt ore mining in the first quarter of the 20th century and was known by various names during its active operation.
---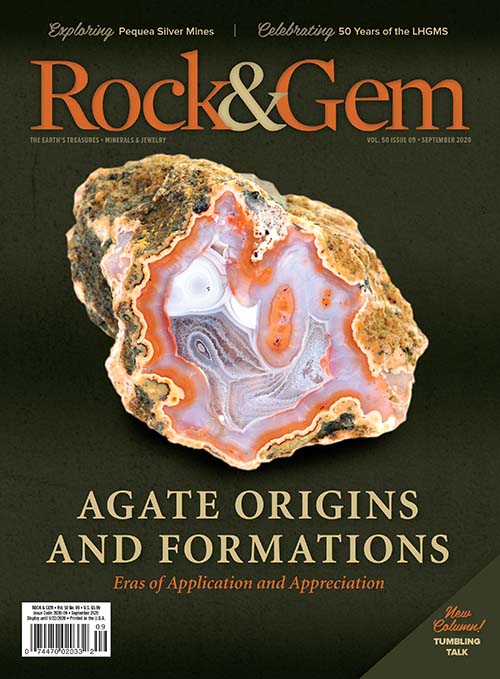 If you enjoyed what you've read here we invite you to consider signing up for the FREE Rock & Gem weekly newsletter. Learn more>>>
In addition, we invite you to consider subscribing to Rock & Gem magazine. The cost for a one-year U.S. subscription (12 issues) is $29.95. Learn more >>>
---