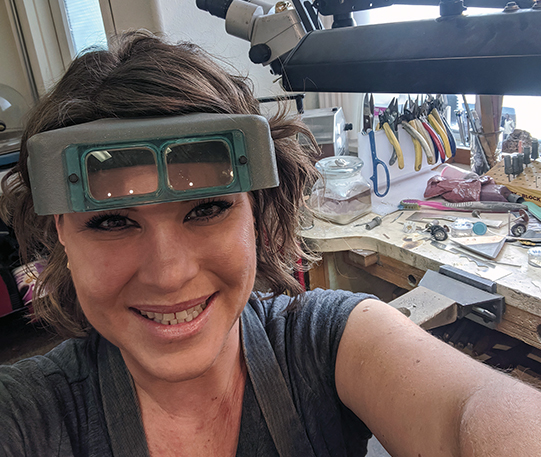 By Antoinette Rahn
Lisa Marie Moore
Lisa Marie Jewelry & Gems
(Ms. Moore is an artist featured in the Tools of the Trade profile sponsored by Cutting Edge Supply Co.)
Creative people often draw inspiration from many sources. It could be a location, an experience, a person, emotions, and last, but certainly not least, the exquisite beauty and bounty of nature.
For jewelry artist Lisa Marie Moore, who specializes in gemstone jewelry art, it is the best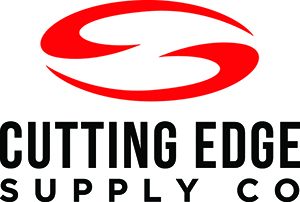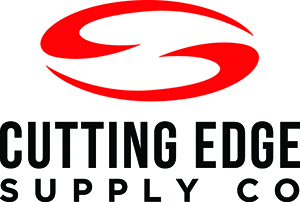 of both worlds, creating adornments that feature nature's stunning creations.
"I'm an artist by nature, and I have always loved jewelry," Moore said. "It was an instant love affair when I put the two together and decided to pursue making jewelry. I've been creating jewelry for the past 14 years, and I can't imagine doing anything else."
As the adage, which has been attributed to various sources, states, "Choose a job you love, and you will never have to work a day in your life."
Well Equipped to Create
It's clear that Moore, a goldsmith by trade, chose wisely for herself in the career department, and while each piece she creates may be a labor of love, there is work, time, talent, and patience required to make each handcrafted item of jewelry. That's where being a regular customer of Cutting Edge Supply Co. not only comes in handy but is a crucial piece of doing the job she loves. Case in point, gem polishing compound.
"I have purchased gem polishing compound from Cutting Edge Supply, and it has worked wonders for removing any scratches or abrasions," Moore explained. "It allows me to clean up a cabochon that's still in its setting, saving me a ton of time that I would've spent removing the gem to polish and reset it."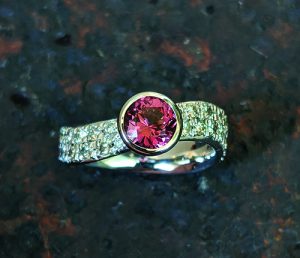 In lapidary circles, artists' common statement when asked about how they came to decide on a piece's design is that they let the stone lead. For Moore, that's easy to do, especially since her appreciation for gems and minerals is a deep-seated interest.
"I've been collecting gems and minerals since before I started my career in jewelry," the California-based artist added. "The world of gems and minerals is fascinating to me, with so many amazing varieties. I love finding unique and beautiful gems to incorporate into my jewelry."
She went on to say, "Most often it's the different gems and minerals that inspire my design. I find it important to make jewelry that will wear comfortably and hold up to life."
Whether her focus is creating an item of jewelry she feels inspired to bring to life, a commissioned design for someone seeking a one-of-a-kind item for themselves or to give as a gift, Moore taps into her wide range of skills to create each piece. Time and experience have also taught her the value of finding multiple avenues for the same knowledge set.
Cross-Application of Skills
"I have learned that I can apply many of my metalworking
techniques to carving gems, and Cutting Edge Supply Co. has helped me find the products I can use with what I already have," said Moore, who particularly appreciates Cutting Edge Supply Co., reliable and efficient service.
If it were possible to turn back the hands of time to ask the youthful child version of Moore, what she'd like to do for a living when she becomes an adult, perhaps all she'd need to know is the impact working with stone will have.
"Everyone loves a little sparkle in their life, and I'm lucky enough to get a lot of sparkle working with so many gems and minerals," Moore said. "I also get to see all the smiles they bring to my client's faces."
For More Information
Visit: www.facebook.com/LMJewelryandGems or www.instagram.com/Lisamarie.jewelry.gems
Email: Lisamariejewelry.gems@gmail.com