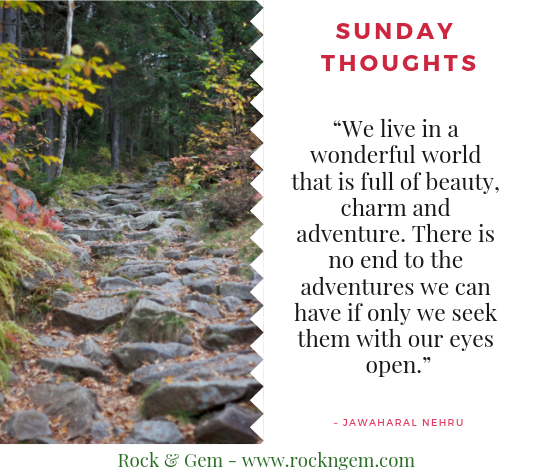 By Antoinette Rahn
Adventures, whether they are grandiose or simplistic, are part of what it means according to many to 'really live'.
I realize it's not always financially or physically possible to enjoy all the adventures our minds may come up with, but we here at Rock & Gem believe that adventures do not have to be lavish, long-lasting or significant in scope, to be energizing, inspiring and memorable.
We are looking to make adventure-seeking more a part of our lives and we would love to hear about your adventures. It can be something you've done recently or decades ago that still brings a smile to your face and is a reminder to you to be grateful.
We also realize the definition of adventure can be a tad subjective. Merriam Webster defines adventure a couple of ways, "an undertaking usually involving danger and unknown risks," and "an exciting or remarkable experience."
Please share the story of one of your most memorable adventures in the comments section of this post. 🙂