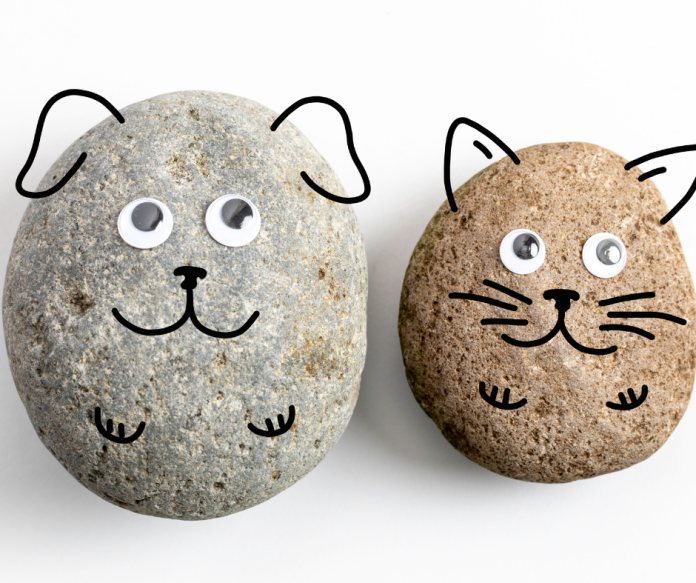 Are pet rocks still sold? Suzette Waldron will always remember that Christmas in 1975. That's when the then 14-year-old Waldron and all four of her siblings found Pet Rocks nestled under the tree.
"We all got 'em," Waldron recalls. "We were five kids and we were poor so we couldn't have pets, and I remember being in the living room playing with our Pet Rocks on a hassock."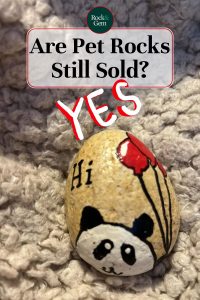 Waldron and the rest of her family were among the thousands of men, women, and kids who got swept up in the fad that eventually became synonymous with the 1970s. Today Pet Rocks are making a comeback – and a pretty high-profile one at that.
The Original Pet Rock
The brainchild of advertising executive Gary Dahl, Pet Rock got its start when Dahl overheard other patrons at a local bar complain about their pets. He initially joked that a rock might actually make the perfect pet. But the more he thought about it, the more he believed the idea had legs, and Pet Rock went into production shortly thereafter. Dahl's original Pet Rocks were derived from smooth volcanic pebbles unique in size and color that were hand-gathered by beach workers in Baja, Mexico. But it wasn't the look or feel of the Pet Rocks that captured the attention of those who bought them. The way they were marketed did that.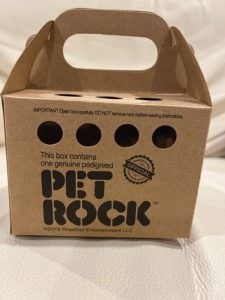 Each Pet Rock was sold in a cardboard ventilated "carrier," filled with hay just like a live pet might be. A booklet containing instructions on how to care for the newly acquired "pet" including what and when to feed it, how to bathe it, and how to train it to do tricks like stay, sit, and roll over, accompanied each one. The original Pet Rocks hit store shelves during the 1975 Christmas gift-buying season for $4 each. Before the craze petered out in February 1976, more than one million of the novelties had been sold. Dahl died a millionaire in 2015.
A New Life
The Pet Rock brand languished until 2008 when Rosebud Entertainment LLC stumbled completely by accident on the trademark and subsequently acquired it. "While searching for another trademark, I happened to find out that the Pet Rock trademark had been 'abandoned' by its original owner Dahl," says Rosebud owner entrepreneur and veteran marketing specialist Ron Kesselman. "We recognized it as an iconic brand and could not resist owning it, so we reinstated the trademark with the U.S. Trademark Office." Rosebud didn't do much with the Pet Rock rights for about 10 years, but in 2018 Kesselman decided to resurrect the brand and bring it back to life in its original form.
Are Pet Rocks Still Sold and What Are They?
These days, Pet Rocks are still derived from volcanic pebbles that are collected by hand by beach workers in Baja, Mexico. Rosebud purchases the Pet Rocks-to-be from U.S. companies that import natural stone supplies from sources in Mexico. "They are volcanic rocks that are polished by sand and waves so we do not in any way treat them," he says. "We purchase medium size ones roughly 2 -to-3 inches in length and between 2 and 2 1/2 inches high, of course, no two are alike." Like the originals, the latest Pet Rock versions are marketed like actual "pets" - sold in a cardboard ventilated "carrier" filled with hay.
Beyond The Rock
Still, it was the item's ability to spark the imaginations of anybody who gave or received one that triggered the Pet Rock phenomenon in the '70s in the first place. The same ability continues to drive its appeal today. "Today roughly 90 percent of everyone, young or old, has heard of Pet Rock," Kesselman points out. "It is the ultimate item that is driven only by imagination – it is named, cared for, painted, and most often treated like a real pet" Along the way, the original Pet Rock has given rise to a legacy of creating new memories and new crafting options that give new life to rocks that may have been shunted aside or gone unnoticed altogether.
Giving Them Away
Though she lost it shortly after she received it, Waldron's original Pet Rock was replaced years later when her granddaughter, Rachel gave her a rock that bore the painted image of a Panda bear on its front side. The backside of the rock instructed the receiver to post a picture of it on a social media site and either keep "Panda" or set it free. She never did either.
"It was registered online and I was supposed to leave it somewhere someone else would find it so they would register where they found it," Waldron says. "But it was a gift from my granddaughter and I just could never part with it." In yet another incarnation, so-called pet rocks are used as centerpieces of treasure hunts aimed at kids who live in neighborhoods all over the country.
"There's a lady who paints the rocks and hides them throughout the neighborhood so that kids can find them when they go walking," explains Michelle Spainhower who lives in Wesley Chapel, Florida. "It makes them so happy to find them - it's a new kind of geo trekking just for them." Finally, painted rocks are scattered among the horticultural beds and used to call attention to displays at the Sweet Bay Nursery in Parrish, Florida. "These come from Michigan," explains nursery owner Tom Heitzman. "Why not? They are natural and they are beautiful."
Super Star Rocks
While other variations of the original Pet Rock have created phenomena of their own, the latest version of the Pet Rock is enjoying newfound notoriety, as well. Long before the internet, the original Pet Rock garnered national attention by making headlines as topics for articles in newspapers nationwide and got television time when it was featured on Johnny Carson's legendary late-night talk show.
These days the latest Pet Rock version is sold on several retail websites online has a cameo role in the latest film in the Minions franchise "Minions the Rise of Gru," and is seen in the Amazon original series "Just Magic." "Also, while we want to retain the original, creative imagination of the product we have extended the franchise to more modern areas such as a digital game," Kesselman says. In addition, a diminutive Pet Rock complete with the crate is included among the Birthday Gift accessories for American Girl's 1970s-recalling Julie doll.
Rediscovery by Accident
Not bad, says Kasselmen for an idea that he literally rediscovered by accident years ago. "Life is filled with random occurrences, and the original Pet Rock is our charm," he says. "Let's just say I have been a very lucky guy." Meanwhile, Waldron, now age 60, believes that it is impossible to minimize how important those rock "pets" were to her and her siblings. "To us, the Pet Rock was the greatest thing ever," she says. "I don't think anyone who ever got a Pet Rock can forget how they got it or who gave it to them – they were, and still are, very special."
This story about pet rocks previously appeared in Rock & Gem magazine. Click here to subscribe. Story by Pat Raia.