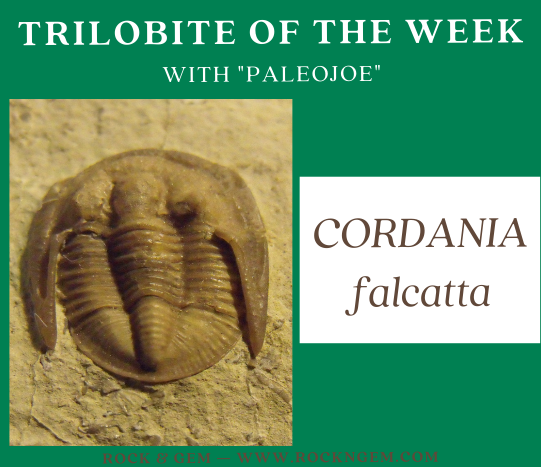 By Joseph "PaleoJoe" Kchodl
Oklahoma is considered by some to be the best location for the best preservation of trilobites of the Devonian in the U.S.
One specific location provides most if not all of the Devonian Haragan Formation Oklahoma bugs found for sale in rock shops and shows. Black Cat Mountain near Clarita, Oklahoma is a site that has been operated for decades and the fossils from this location are a beautiful caramel color.
The trilobite is the CORDANIA falcatta and it has a large semi-circular cephalon with long genal spines reaching nearly to the end of the pygidium. Typically they are less than one inch long.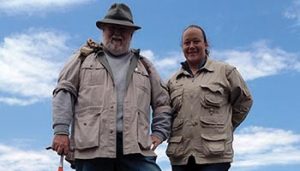 About the columnist: Joseph "PaleoJoe" Kchodl is a paleontologist, educator, veteran, author, fossil dig organizer/guide, business owner, husband, father, and grandfather, and fossil fanatic. For decades, he's spent hours in classrooms around the Midwestern United States and beyond, speaking to school children about fossils and fossil hunting. Visit his site to purchase fossils, contact PaleoJoe, visit www.paleojoe.com.
Plus, learn more about PaleoJoe and his daughter PaleoJen and their paleontology exploration partnership in an the article "Fueling a Passion for Paleontology".