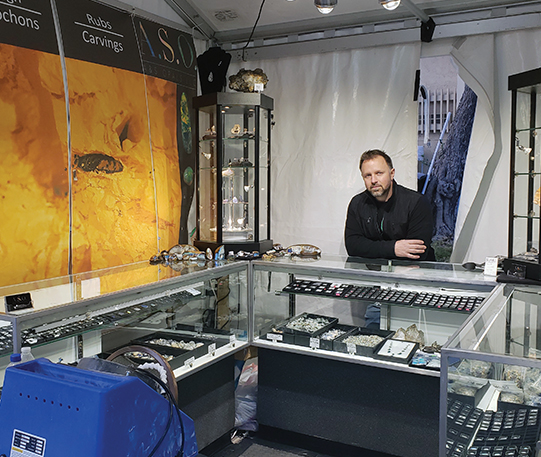 A&S Opals, LLC, is a sponsor of

By Antoinette Rahn
Fulfilling a Childhood Dream and Aiding Others
Adam Sawicki, the owner of A&S Opals, LLC, first discovered the beauty, magic, and mystery of opal gemstones when he was just a child. Although that moment took place more than 30 years ago, the memory is forever etched in his mind and remains a source of inspiration.
"My love affair with opals began at five years old, sitting at the kitchen table watching a PBS program about Coober Pedy," Sawicki said. "I promised myself then if I ever had a chance to go someday, I would."
Someday turned out to be 2013, when he made his inaugural trip "Down Under." That same year, he officially incorporated as A&S Opals, LLC, and he's been back countless times, usually traveling to Australia two to three times a year. As Sawicki explained, he works closely with a select group of miners with whom he enjoys an excellent trusting and long-term relationship.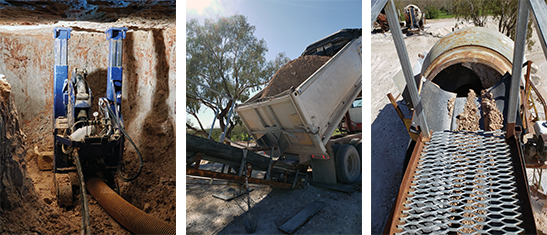 Dream Destination Turned Reality
"I love Australia and love spending time there," he said. "I would go a lot more often if time allowed. I already knew I wanted to start my own business before I got to town (Coober Pedy), but I could not have anticipated how much (my) passion for the opal industry would be awakened until I was there. It was truly a life-changing experience in so many ways. That trip sent me down a path that lead to where I am today."
Perhaps one of Sawicki's most memorable opal trips was his extended stay in Lightning Ridge, Australia, during the early days of the COVID-19 pandemic in 2020. It wasn't his original plan to stay as long as he did, but due to travel restrictions, if he had to be "stranded" somewhere, spending several months helping locals mine for opal is about as perfect as it can get for Sawicki.
All in all, things for Sawicki during the unusual year of 2020 are going fairly well, considering, he explained. In addition to a much shorter stay in Australia, he initially planned to sell at 10-12 shows, but many were canceled. However, even with the significant impact on his plans, the year has presented some new opportunities and positive outcomes.
"I have found that clients who I have met over the last several years during shows have been incredibly supportive and continued to place orders with me online as we had already developed good business relationships," Sawicki said. "I have also noticed that during the COVID-19 lockdowns, many people have decided to follow their passions and entered the gemstone and jewelry world."
Redefining Business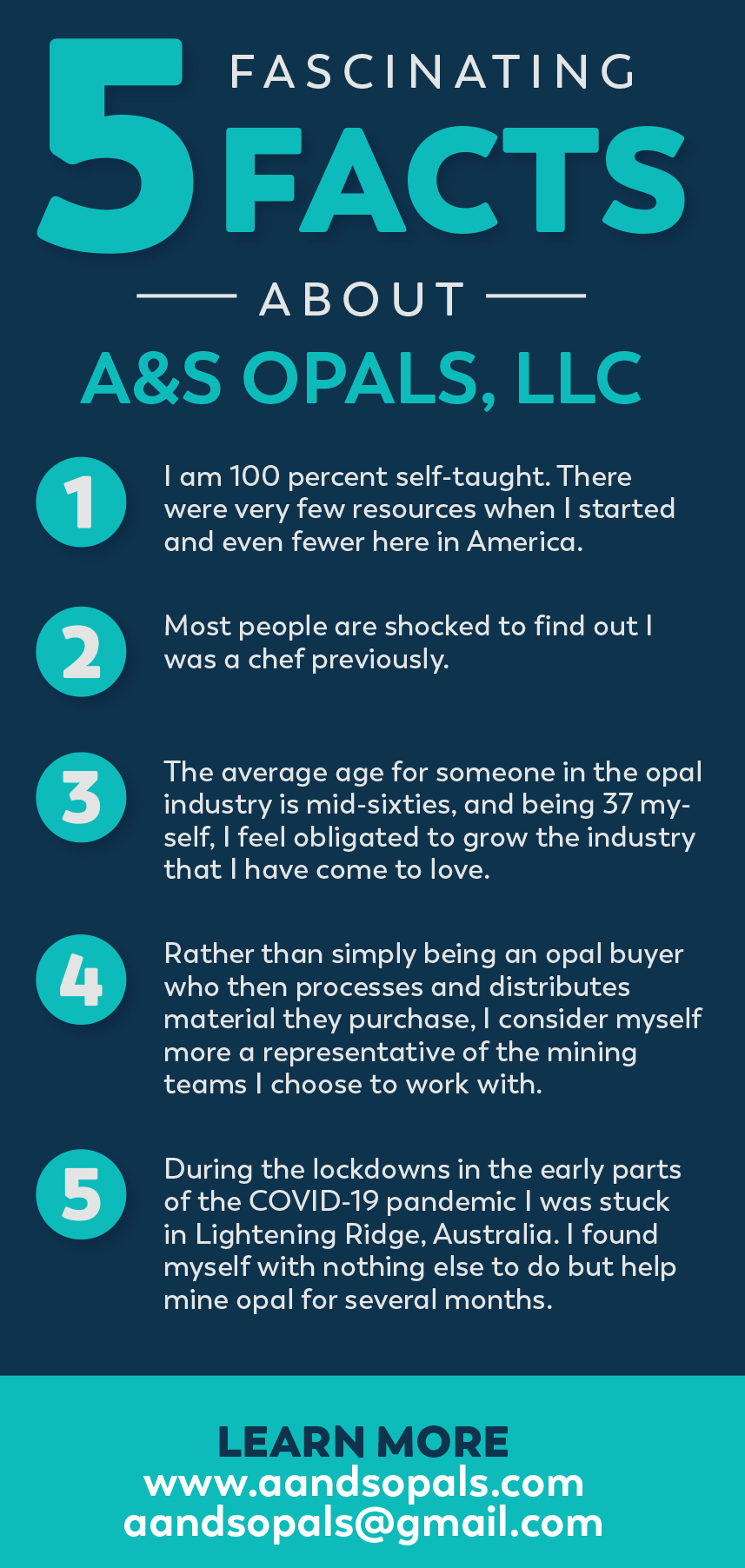 Sawicki, a supplier of both rough and finished opal and other Australian gemstones, explained how the change in the market makeup and purchase patterns have redefined his business this year.
"Although I've had a significant decrease in retail sales (due to the lack of shows and not having a brick-and-mortar retail space), I've seen a substantial uptick in my wholesale transactions due to all of the new small businesses starting up. I really enjoy helping the startup businesses, as there was little to no support available when I started in the opal industry."
While Sawicki's interest in opal dates back to his youth, and he formally went into business a little over seven years ago, it's been two years since he made the leap into a full-time opal career. According to Sawicki, he made the change from a long-time career as a chef, which interestingly lends many skills to operating an opal business, he said.
"Previously, as a chef, I worked in open kitchen environments, which gave me a lot of face-to-face interaction with my clients. (The work) prepared me for the personal aspect of the business. I also routinely trained new restaurant staff; I now use those teaching skills to educate the next generation of opal cutters and jewelers," he explained. "A career as a managing chef also prepared me for the business's organizational, inventorying, and marketing (aspects). Making precise and repetitive motions with your hands, consistently and flawlessly, as a chef honed my dexterity and readied me for a career in the lapidary arts."
Crossing Skill Sets
Another skill that applies to both culinary work and mining and selling opal is keeping an eye on changing trends and interests of the market and striving to serve those interests when possible. The selection of inventory available through A&S Opal, LLC, includes rough opal, opal rubs, cabochons, opal carvings, specimens and fossils, various other Australian gemstones, and finished jewelry.
"Each year, different color patterns become more or less popular. The same is true for different opal types, including black opal, semi-black opal, crystal opal, and boulder opal. Each of these types of opal is available in any selection of colors and a limitless array of unique patterns," he said.
Sawicki went on to explain some of the influences to trends and the measures he takes to stay aware.
"As with anything nowadays, social media and television often create trends. When specific opals trend on social media platforms or are seen on shows like Outback Opal Hunters, (there is an increase in) demand for similar styles and types. I am always keeping my eyes and ears open. I ask my clients regularly what they would like to see, and I also often reach out to others in the opal industry to discuss what trends we have noticed."
Increase In Opal Engagement
According to Sawicki, one of the current trends is an increase in the use of opals as the stone in engagement rings.
"The ethical nature of the Australian opal industry fulfills their need for social responsibility in their gemstone choice. The individuality of each stone also is a wonderful way of saying 'you're my one and only' to their partner."
Sawicki's attention to detail, patient and mindful approach to serving customers, cultivating and strengthening business relationships, and his pure love for one of the most revered of gemstones are all part of one of the most valuable things he's learned over the years, and most especially in 2020.
"I have learned that good business relationships and good friendships carry on through uncertain times. These relationships continue to be strong during even the most challenging times."
All photos courtesy of A&S Opals, LLC.
---
For More Information
Visit: www.aandsopals.com
Email: aandsopals@gmail.com
---