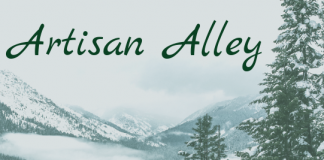 By Antoinette Rahn and Erin Dana Balzrette '"Works of art are made of concept, material... and feeling." ~ Kenneth Martin It's been said, ad nauseam according to some,...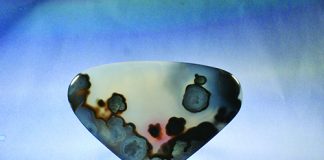 By Bob Rush After I showed my wife the first cab I completed in which I added details to the back, she asked when I...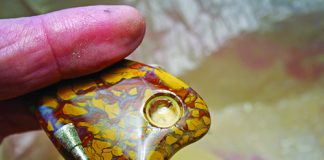 By Bob Rush Would you like to mount a small accent cab within a larger cab? It is easier than you might think! To illustrate,...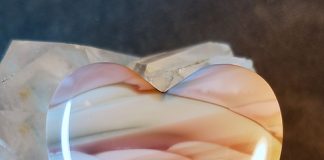 By Russ Kaniuth Royal Imperial jasper is one of several types of Imperial jaspers that come from the Guadalajara region of Mexico. There are pink,...